Ring Of Fire Solar Eclipse
Did you get to see the eclipse on the East Coast? Unfortunately here in California we didn't get the opportunity. This was taken in Lewes, Delaware.
The eclipse brings forward more truth both inside of you and the world.
It's time to clear out your old vibration and allow it to move higher. We are energetic beings and are shifting. Be gentle to your body and allow what it needs whether that's more sleep, water, the outdoors, etc.
I'm also offering monthly energy work that will help keep you cleared and much more. Details coming soon. It will be a limited time offer.
Keep an eye out for that!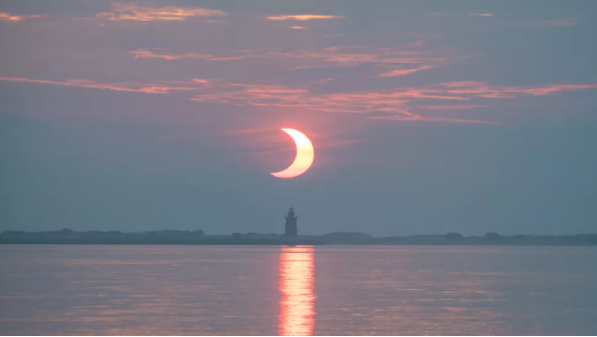 Sent from my phone with Blog This WOW