Research To Make Your Own Decisions
I went back on the CDC website to check the data on Vaccine Adverse Reporting System (VAERS).
This is only a short portion of the events reported after the vaccine but I was mainly looking for deaths reported. The number is up to 964.
Be advised this is being tested on you. Arm yourself with the benefits/risks and make your own educated decision.
Here is the site you can reference to do your own research:
I'll be making another post to share some protocols I've found recommended by physicians to strengthen your immune system.
I also recommend turning off the news and getting out in nature and connecting with something you love.
Be well!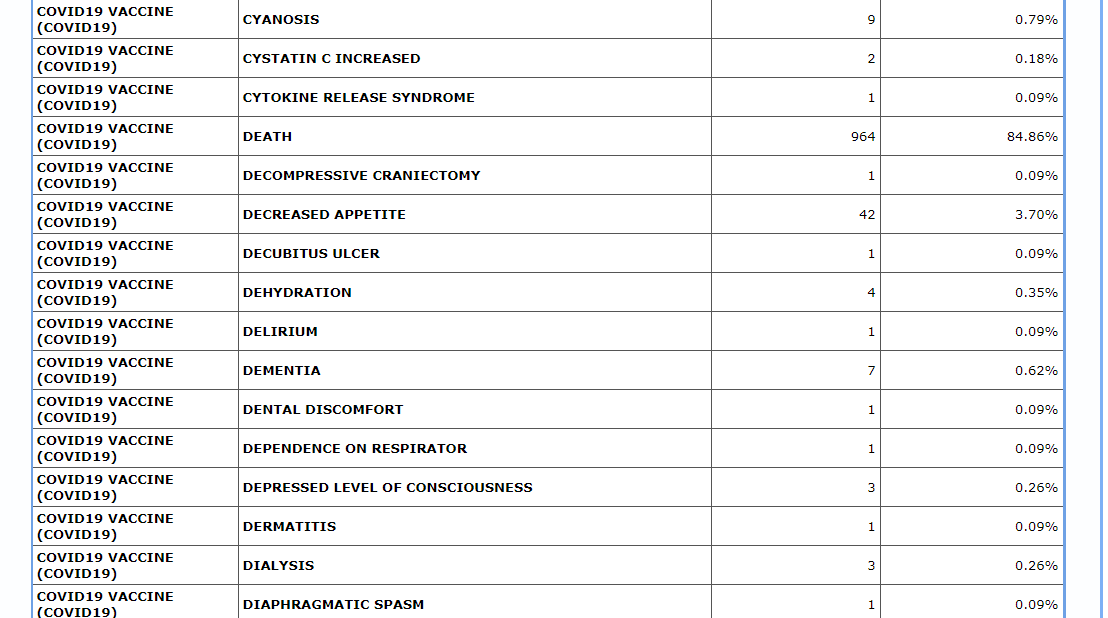 Sent from my phone with Blog This WOW