Dr G's Chocolate Chip Mint Cookies
Ingredients (makes 12 large or 18 small cookies):
1 cup creamy almond or macadamia butter
2∕3 cup 1-for-1 monk fruit sweetener (or Swerve)
2 Tbsp non-dutched cocoa powder
2 Tbsp blanched almond meal
1 Tbsp coconut flour
2 Tbsp water
2 large omega-3 or pastured eggs or flax eggs
2 tbsp melted, salted butter or coconut oil
1 1⁄2 Tbsp pure peppermint extract
1 tsp baking soda
1⁄4 cup chopped dark chocolate (at least 72% cocoa)
How to make them:
1. Preheat your oven to 350°F. Then line a rimmed baking sheet with a silicone baking mat or parchment paper.
2. In a large mixing bowl, combine your almond butter, monk fruit, cocoa powder, almond meal, coconut flour, water, eggs, butter, peppermint extract, and baking soda.
3. Next — using a stand mixer or a whisk and some good, old-fashioned arm strength — mix until all ingredients are well combined.
4. Fold in the chopped chocolate.
5. Then form your cookie dough into 2-inch balls to produce 12 large cookies (or make them a bit smaller for bite-sized cookies).
6. Place your cookie-dough balls on the prepared baking sheet, leaving enough room for them to spread.
7. Then bake for 10 to 12 minutes. Afterwards, allow your cookies to cool before eating. And if you have leftovers, simply store them in an airtight container for up to 4 days.
They're fun to whip up in a flash…
Perfect as a midday treat or evening dessert…
Plus, they're a delicious way to sneak more polyphenols and healthy fats into your diet, too. Healthy can taste good!
Bon appétit!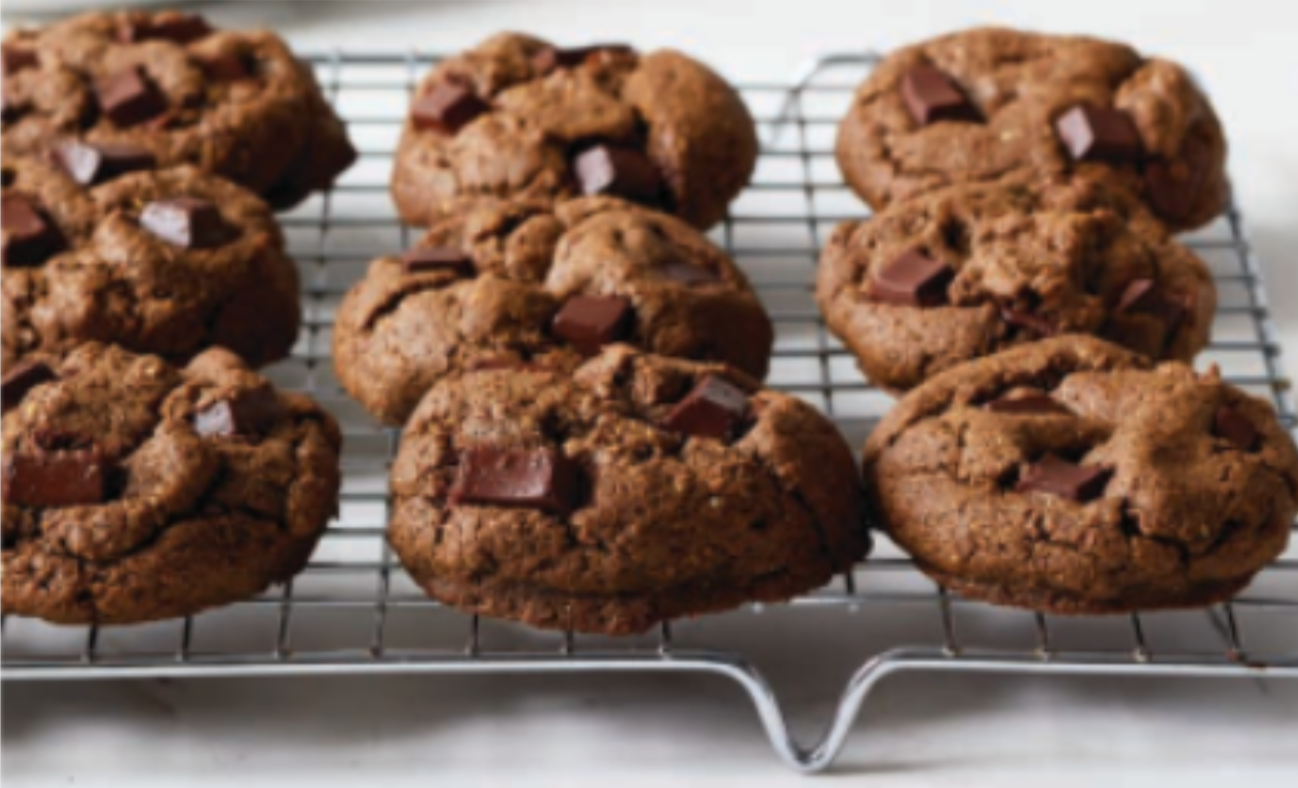 Sent from my phone with Blog This WOW